Create and publish plain text containing links.
No login required - create and share right away.
Start Now
Learn More
Paste links and text together
Write text, web addresses or a mixture of the two and publish your creation.
All web addresses will be converted to hyperlinks automatically. Just separate them with a space or a new line.
After you press publish, a page will be created with your content - copy and share the address to let others see it too!
Collapse links down
Collapse all hyperlinks to references, icons or numbers. Prevent unsightly URLS within text and allow readers to focus on content.
References will be collapsed down to numbers and the full addresses will be listed below the body of your text.
Edit anonymously
Provide an edit code when you create a paste and use it to edit anytime. This edit code will be one-way encrypted then shown to all readers - use the same code again to anonymously link authorship!
There is no way to reverse this encryption process - someone would have to guess your edit code. The edit code you give must be at least 20 characters for security, or allow us to randomly create one for you.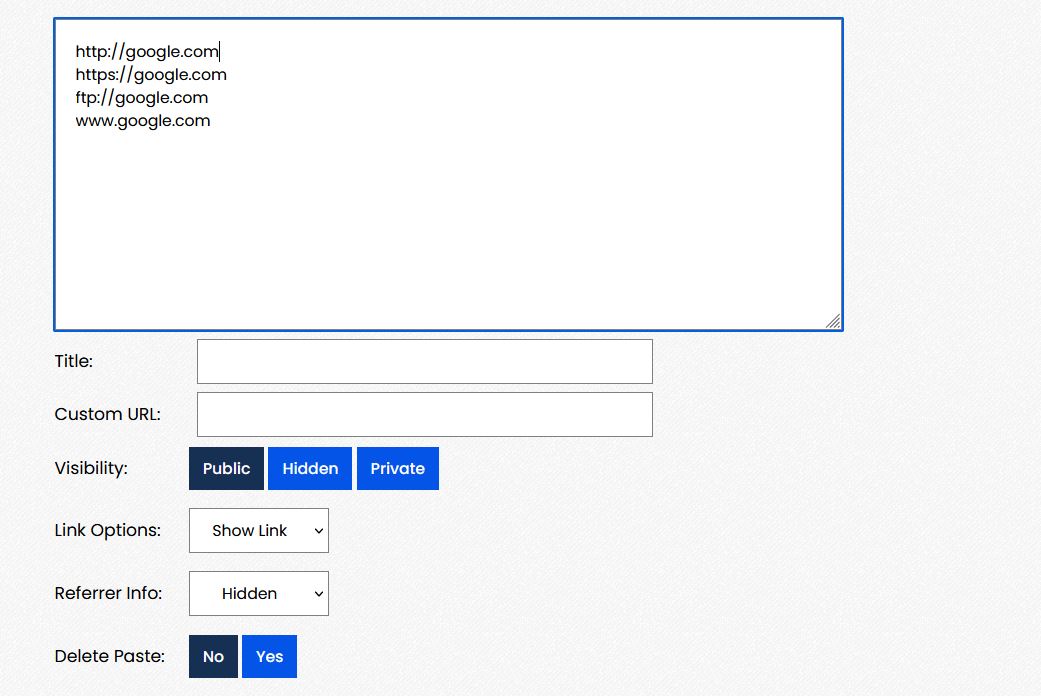 Earn money from your posts through our ad partners
After setting up your account, you'll be able to add connections. Use our 'Earn from Pastes' connection to auto generate an ad link for every paste you create.
If you share this ad link instead of the direct Pastelink page, your viewers will see a short ad before landing on Pastelink.
You'll then be able to collect your earnings directly from our partner. We've made sure that they always pay out what they owe.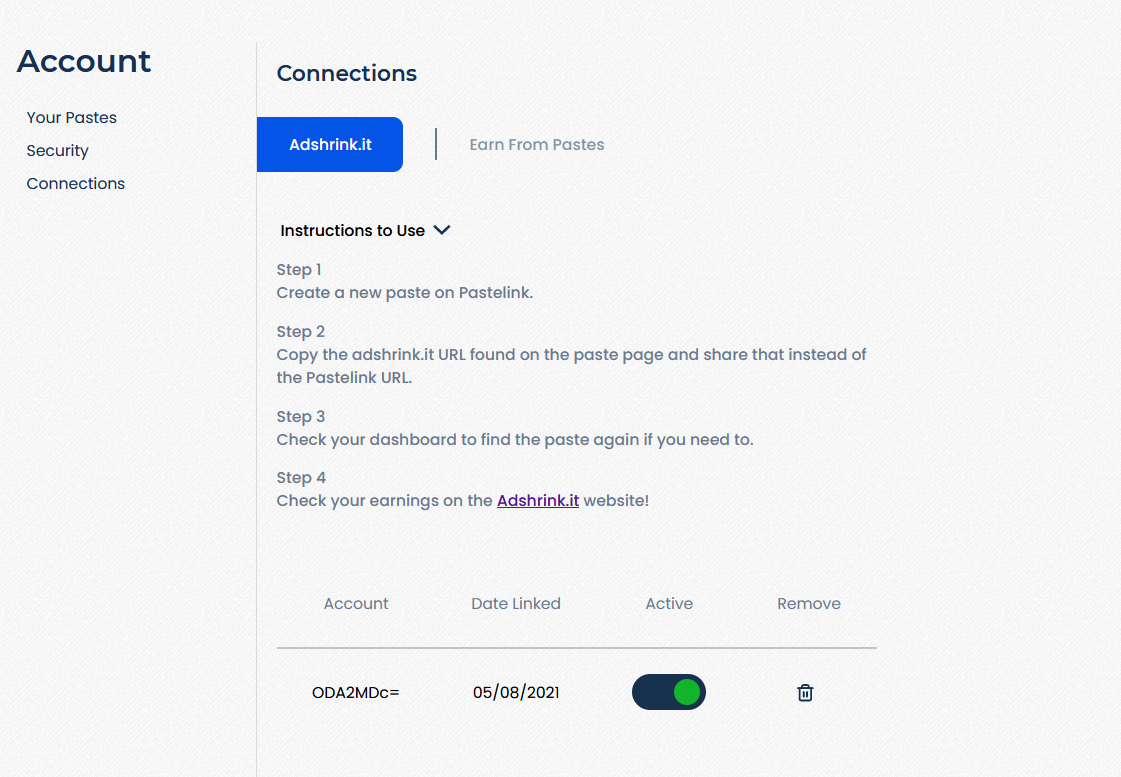 Create an account and manage your pastes
Create a free account and manage your pastes at any time, using our custom paste management system.
Clone your pastes, directly edit them, delete, restore and bulk process 100 pastes at a time.
Set your paste defaults - always start with the settings you'd like to use.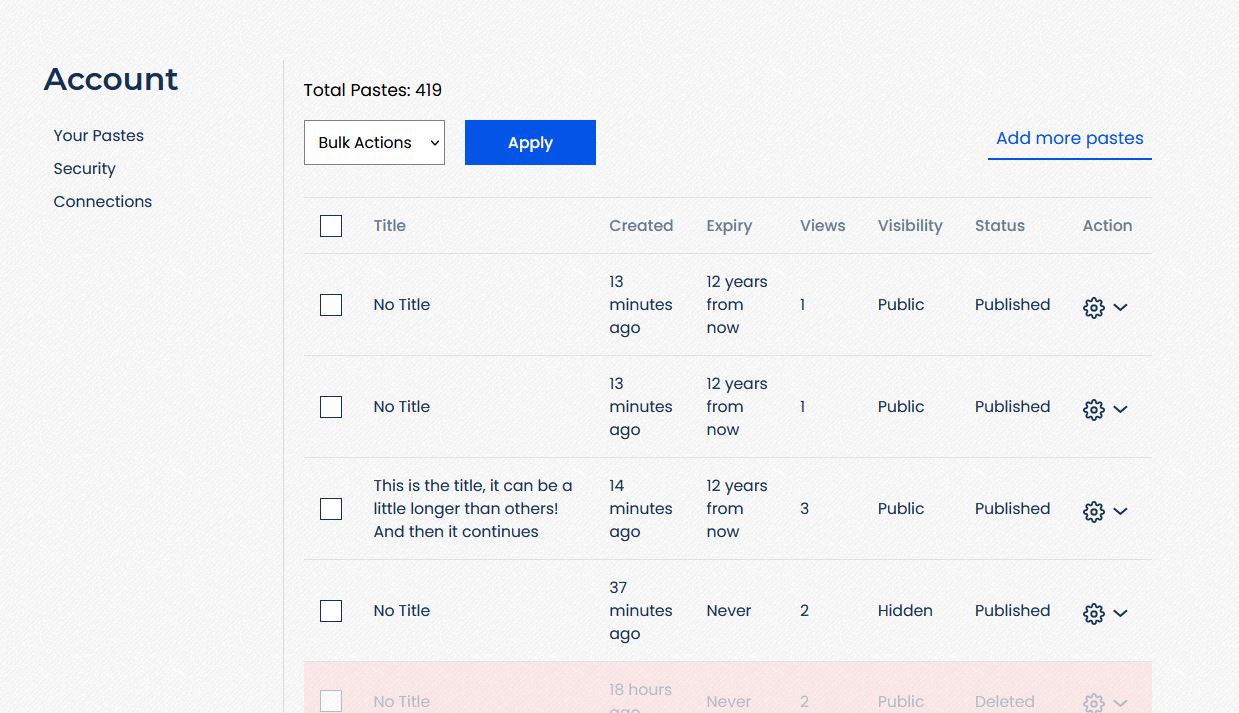 We're here to support you
Need help? Looking for hints, examples or support?
Contact us at any time using the contact form for quick help with any problem you might be facing.
We'll do everything we can to ensure everything Pastelink.net runs smoothly with you.